Clapham Office Cleaning: 4 Reasons Why You Should Use the Best Cleaning Service SW4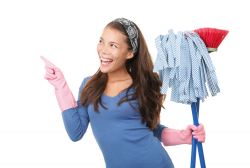 Just like the domestic home, places of work also have to be kept clean. In fact, it is probably more important for an office to be pristine than a home, as an office is a professional environment. If you don't maintain a clean office you risk poor employee morale, as well as potentially losing business. Here at Clapham Cleaners, we offer our clients with a comprehensive and professional SW11 commercial cleaning service. Our team of dedicated SW4 office cleaners will come into your place of work either before the working day begins or after it ends and leave it spotless. So if you've been charged with maintaining a clean office, please do not hesitate to call us on [PHONE NUMER]; our team of dedicated Clapham office cleaners are ready to take your calls and will be more than happy to answer any questions you may have. They will also be able to give you a free quote on our Clapham commercial cleaning service.
Below Are a Few Reasons Why You Should Hire Our Office Cleaning Service in Clapham
1) It will fall well within your budget
Offices aren't expected to clean themselves. Nor are they expected to be cleaned by the employees who work there. Almost all offices are cleaned by external companies as all commercial places of work will have a budget set aside for its cleaning needs. We will fall well within that budget, probably leaving you with some money to spare. For the modest price you pay, our trained office cleaners will come into your place of work out of working hours (so it doesn't get in the way of your business) and leave it spotless ready for the next working day.
2) It is vitally important for employee morale
If you fail to clean your office, or fail to do adequately, your employees will be adversely affected by it. No one will feel the need to put 110% into their work if someone hasn't put 110% into maintaining a clean working environment. An employee working to their maximum ability will unquestionably not happen if the carpets are dusty, the windows are dirty, and everything is just a bit smelly. No, instead they'll work to the level of their environment. So to get the most out of your workforce, call us on 020 3743 8894 to book your Clapham office cleaning service right away! You'd be surprised how positively our Clapham commercial cleaning service can affect your business.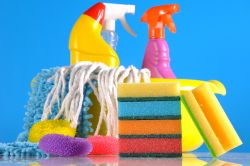 3) It is important for your clients
Most offices are not just a place for you employees to be productive, they are also a place to meet and greet clients, and potential clients. If you are courting a potential client who can bring in a lot of money for your business, the last thing you want them to think is that your business is unprofessional on accounts of it being a tip. A clean working environment will give off the impression to potential clients that you are a professional company. Call us on 020 3743 8894 to get a free quote on our office cleaning service SW4; we can help you improve your quantity of clients.
Let Our Clapham Office Cleaners Clean your Workplace to Perfection

Cleaning an office yourself is unheard of. It is unheard of because it is undesirable. First of all, who wants to work an 9 hour day and then have to put in another hour to make sure the office is clean for tomorrow. Second of all, SW11 cleaning it yourself will mean you are getting an amateur service as you, by all accounts, are probably not a professional cleaner. Call us here at Clapham Cleaners on 020 3743 8894 to book our SW4 office cleaning service now! Our trained Clapham commercial cleaners could save you a lot of time and effort.