Clapham Carpet Cleaning SW4: 3 Reasons Why You Should Leave it to the Professionals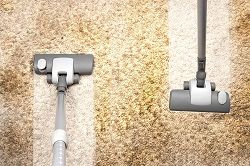 Carpets, by all accounts, can be the toughest thing to clean in your home. If you aren't armed with the appropriate cleaning tools and products, you could be left scrubbing them for hours for no avail. Carpets need to be kept clean and tidy as part of the process of maintaining a pristine home; having grubby, dusty and smelly carpets is undesirable if you regularly have guests around. Here at Clapham Cleaners, we offer a professional and comprehensive SW4 carpet cleaning service. Our Clapham carpet cleaning professionals will come into your home armed with the best carpet cleaning products and tools at a time and date suitable to you and leave your carpets looking spotless. To see if our service is right for you, call us on 020 3743 8894 – our dedicated Clapham carpet cleaning agents are ready and willing to take your calls, answer any questions you might have and give you a free quote on our carpet cleaning service SW4.
Reasons Why You Should Hire Our Carpet Cleaning Service in SW4
1) It saves you time and effort
Making your carpets clean is a time consuming and physically taxing task. Cleaning every square-inch of carpet in your house can take you anywhere up to and beyond a couple hours, depending on the size of your home and how much of your floor is carpeted. If you don't have the foggiest about how to clean carpets and what products and tools to use, it could take you even longer. Call us on 020 3743 8894 to take the time and stress of carpet cleaning out of your hands and into the hands of our trained Clapham tapestry cleaning professionals. They have built up years of expertise and will come armed with the best tools and products, meaning your carpet will be left pristine.
2) For end of tenancy cleaning
If you are planning on moving from your soon-to-be rented property to your new dream home, you will need to leave your residence as clean as it was when you first originally moved in. Although cleaning and dusting other items in your home can be done yourself, if you have neglected cleaning your carpets for a long time, it should be of no surprise to you to find out that they are somewhat grubby, smelly, and generally worse for wear. Cleaning carpets SW11 in these conditions is a task that is often too much for any amateur carpet cleaner to handle. Failing to leave them as clean as they were when you move in will mean you will be subject to security deposit deductions. If you find yourself in this precarious position, then call us on 020 3743 8894 to book your Clapham carpet cleaning service now – it could save you a lot of money in the long run.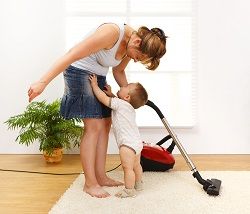 3) You will receive a professional service
If you do decide to book our SW11 carpet cleaning service, you will be receiving a comprehensive and professional service: our trained Clapham tapestry cleaning professionals have built up expertise and knowledge over the years that will mean your carpet will be left spotless. Their expertise combined with the best tools and cleaning products means you'll have peace of mind knowing you are hiring the best service money can buy.
Put Your Trust in Our Clapham Carpet Cleaners
There are of course countless of other benefits that can't be included in such a short text. Whatever your reason for requiring a carpet cleaning service, we here at Clapham Cleaners will be willing to help. Just call us on 020 3743 8894 to see what we can offer you.