Clapham House Cleaning SW4: How We Can Help You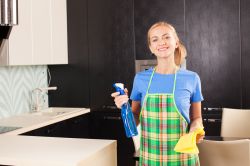 Cleaning is a chore that some of us thrive on, but most of us hate. The dislike we feel for cleaning is rooted in it's boring and menial nature, as well as the fact that is a never ending task; no matter how much you do one day, the cleaning chore will start all over again tomorrow. Maintaining a clean and tidy can mean you have to put in up to and beyond an hour's work each day. Just think about everything that needs to be cleaned – the living room; the kitchen; the carpets; the bedrooms; the laundry and much more. All these chores have to be done regularly to maintain a clean home. For some of us, this is a task too far – it is boring, menial and never ending. Here at Clapham Cleaners, we provide a Clapham domestic cleaning service to take care of all your domestic chores. Call us on 020 3743 8894 to get a free quote on our SW4 house cleaning service – we can take the stress and dullness of cleaning out of your hands and put it the hands of trained professionals. Our Clapham home cleaning agents are ready and waiting to take your calls and answer any questions you may have.
We Provide Variety of House Cleaning Options in Clapham
Cleaning is not only boring, it is time-consuming. As previously mentioned above, to maintain a pristine home can take up to an hours work a day, probably more if you have to pick up after small children. For some of us, this just isn't feasible; there just aren't enough hours in the day. Working 830-530 and commuting each day means that a lot of us simply do not have enough time to carry out our domestic cleaning chores. The last thing you want to do is to use your hard earned leisure hours doing a task as mind-numbing and tedious of cleaning. Of course you can do it on your day off, but you've earned that day off. You should be able to spend it how you want, with your family or friends or whatever you wish. For all these reasons, it is more than understandable if you want to delegate your domestic chores to someone else. Let us be that someone else; call us on 020 3743 8894 to book your Clapham house cleaning appointment. Our trained SW4 home cleaners will come into your home at a time and date suitable to you and do any cleaning task you ask of them (within reason). If you require our SW11 home cleaning service regularly, we will be more than happy to book you a recurring weekly appointment, or by-weekly appointment if that is what you require.
Book a House Cleaner With Us Today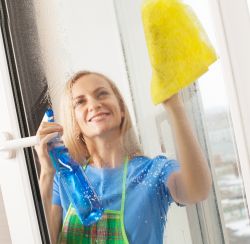 Although some of us will have the time to clean, we may still not want to do it. And no one can blame you for that – as mentioned many times before, cleaning is a bore. By hiring out our Clapham house cleaning service, you can have peace of mind knowing that you can do as you wish and your home will still be clean. If you much rather be outside in the sun (British weather permitting), then don't hesitate to call us on 020 3743 8894 to book your Clapham domestic cleaning service.
Maintaining a clean home is not the only reason why you might require our Clapham house cleaning service. You may have neglected the cleaning of your for quite some time. If this is the case, it should be no surprise to find it's grubby and in need of a spring clean. We here at Clapham Cleaners offer a comprehensive SW4 house cleaning service that can take of all your SW11 spring cleaning needs. We are awaiting your calls on 020 3743 8894!