Clapham Cleaners: Providing the Best Cleaning Services SW4 in Your Area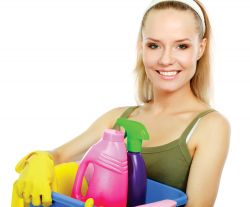 From maintaining a clean to carrying out a spring clean; whatever cleaning chore lay ahead of you, you can be sure that it will not be fun. Scrubbing stoves, mopping floors, dusting every square-inch of your home – none of these sound fun. Cleaning is a chore that some of us enjoy, but most of us despise. Here at Clapham Cleaners, we can take care of all your domestic and commercial cleaning needs. Our dedicated team of Clapham cleaning professionals our trained to the highest standard and pride themselves on providing the best customer service money can buy. To see if we have a service that could help you out, call us on 020 3743 8894; our Clapham cleaning services could save you a lot of time and effort, and for a cheap price!
As previously mentioned before, cleaning is a bore. No matter how many hours of work you put in one day, the task will just start to build up again the next day. Maintaining a clean home could take up to and beyond more than an hour's work a day. For this reason, it is completely understandable if you do not want to do this yourself. After all, who wants to be stuck inside cleaning if the sun is out? And who wants to be cleaning when there is something much more interesting on the telly? So if you don't want to be constantly burdened with the chore of cleaning, give us a call here on 020 3743 8894 to book your Clapham domestic cleaning service now! Our dedicated team of SW11 cleaners will come into your home for a few hours each week and take care of any domestic cleaning chore you ask of them. They will leave your house spotless, meaning you can spend your time how you wish.
Get the Most Budget-friendly Prices on Cleaners Service in SW4
Not only is cleaning boring, it is time consuming. As previously touched upon above, maintaining a spotless home can leave mean you have to sacrifice an hour or two a day to the domestic cleaning chores that your home needs. For some of us, there just aren't enough hours in the day to do this; after working 830-530, the last thing you want to do after going through a brutal commute home is to clean your house. Working all day and cleaning all evening means whatever spare time you do have is dedicated to sleeping. If you also only get two days off a week, you don't want to cut into your hard earned days off by having to clean your house from top to bottom. So if you are pressed for time, why not consider our SW4 domestic cleaning services. Leaving your domestic cleaning chores to us means you can use your leisure time how you want – after all, you've worked hard to earn it.
Maintaining a clean home is not the only reason why you might require one of our Clapham domestic cleaning services. If, for example, you are about to move out of your home and require a comprehensive cleaning service in order to get all of your security deposit back (providing you've rented your property), then you should be sure to give our SW4 end of tenancy cleaning service a whirl. For a modest fee, our professional Clapham end of tenancy cleaning professionals will come into your home and leave it absolutely spotless, meaning you get your security deposit back in its entirety. The most common reason for security deposit deductions are not damages, but uncleanliness. Do not miss out on some of your security deposit; call us right away!
Unclean carpets can also see you lose out on your deposit. Even if you are not moving out anytime soon, unclean carpets are certainly less than desirable. Luckily for you, we offer a comprehensive Clapham carpet cleaning service, where our professionals will come in armed with the best tools and products and leave your carpet pristine. As well as carpets, we also offer a SW11 upholstery cleaning service to take care of all your dusty and smelly pieces of fabricated furniture.
Domestic cleaning services are not the only ones we offer. We also offer commercial cleaning. Offices, just like the domestic home, need to be kept as clean as possible. In fact, it is probably more important to have a clean office than a clean home. As offices are a professional work environment, they need to be kept spick and span in order to give off the impression of professionalism. If you have been charged with the task of cleaning your office, our Clapham office cleaning service could take care of all your needs.
Learn More about Clapham
The district of Clapham is located in South West London and is just over 4 miles from the centre of the capital. Although Clapham covers the SW11 postcode area, it also covers parts of SW9 and SW12. Clapham is most famous for its train station Clapham Junction – the busiest train station in the country, and possibly the world. With over 17 platforms, no matter where you intend to travel in the country, your journey can start at Clapham Junction. As for the London Underground, Clapham is served by the Northern Line and has three underground stations; Clapham North, Clapham Common, and Clapham South. Like almost every area of London, Clapham boosts notable famous residents. BBC News reader Huw Edwards resides in the area, as does musician Eric Prydz, comedienne Jo Brand and This Morning presenter Holly Willoughby. It the goal of SW4 cleaners is to serve the residents of this great area of London with our domestic and commercial cleaning services. To see whether we can offer a service that is right for you, call us here at Clapham Cleaners on 020 3743 8894.
Above are but a few of our services that we offer. If you require a service that hasn't been mentioned, then give us a call here at Clapham Cleaners on 020 3743 8894. Our dedicated team of SW4 cleaners are ready and willing to take your calls and give you a free quote.