Our Clapham Upholstery Cleaning Service SW4 Can Help You With Your Dirty Furniture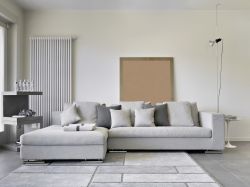 Upholstery, by all accounts, can be the hardest items to clean in your home. First off, how do you even go about cleaning upholstery? How are you meant to get sofas and arm chairs from being grubby, dirty and smelly, pristine and fragrant? For any regular Joe, it is most likely that they will not have the foggiest idea where to start or end when it comes to cleaning upholstery. Luckily for you, here at Clapham Cleaners provide our clients with a comprehensive and professional SW4 upholstery cleaning service. Our trained Clapham upholstery cleaners will come into your home armed with the best tools and products at a time and date suitable to you and leave your furniture looking as good as new. If you are in dire need of getting your furniture cleaned, do not hesitate to call us on 020 3743 8894 – our dedicated team of Clapham furniture cleaners are ready and willing to take your call. They will be more than happy to answer any questions you may have, as well as give you an immediate free quote on our SW4 furniture cleaning service.
Upholstery Cleaning in Clapham that is Affordable and Reliable
As previously touched on above, cleaning upholstery – such as sofas, arm chairs and whatnot – can be a near impossible a task for someone not up to speed on how to do so. Of course anyone can spray them with air freshener and dust them down, but this is only superficial cleaning. To deep clean your furniture, you either need to hire a professional, or be a professional. If you chose to hire out our Clapham upholstery cleaning service, you can have peace of mind knowing that by the time our SW11 furniture cleaning professional leave your home, your furniture will be looking and smelling as good as new, meaning you do not have to worry about their cleanliness for a whole year.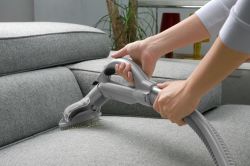 Furniture, on the surface, may not especially look like it requires cleaning. Sure if you stupidly spill a glass of red wine on it, it will, but otherwise upholstery looks like it can take care of itself. But this is not true; as upholstery is largely fabric and wood based, it is subject to degradation by termites, damp conditions, and other pesky insects. In order to extend the shelf-life of your furniture, it requires regular maintenance. And with that maintenance comes professional servicing. To be as good as you can to your furniture, you should have it serviced at least once a year. Our SW4 upholstery cleaning service can make sure that your furniture is free of termites and damp conditions, extending the shelf-life of your furniture. To get a free quote on our Clapham furniture cleaning service, call us on 020 3743 8894.
Great Deals on Upholstery Cleaning Services Available in SW4
Furniture also needs to be cleaned if you are planning to sell it on. As first hand furniture can set you back anywhere up to and beyond a grand (depending on what you are buying), it should be no surprise to find out that a lot people look for second hand furniture. As such, there is quite a bit of money to be made in selling on furniture, as long as it has been kept in good condition. In order to keep it in such a desirable condition, you will need to hire our upholstery cleaning service Clapham. It could actually make you a lot of money in the end. To get the most money out of your old furniture, phone us on 020 3743 8894 to book your appointment now.
Please do not hesitate to call us here at Clapham Cleaners on 020 3743 8894 to get a free quote on our SW11 upholstery cleaning service.