Clapham End of Tenancy Cleaning SW4: 3 Reasons Why You Should Leave This task to our Professional cleaning company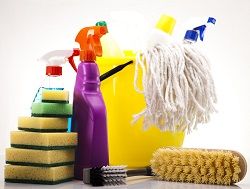 The time has come to move out of your soon-to-be former property and move into your new one. There will be a lot of things on your mind – how are you going to transport everything own; what packing materials do you need; and how are you going to clean. The last of those three – cleaning – may not be the most important part of the whole relocation process, but it is important nonetheless, especially if you have rented your home. Failing to leave your home as clean as it was when you first originally moved in will mean you will be subject to security deposit deductions.
Here at Clapham Cleaners, we offer a comprehensive and professional SW4 end of tenancy cleaning service. Our trained Clapham end of tenancy cleaners will come into your home at a time and date suitable to you and leave your home looking brand new, meaning your landlord will have no reason to punish you by taking part of your security deposit. To see if our service is right for you, give us a call on 020 3743 8894; our dedicated agents are standing by ready and willing to take your call, answer any questions you might have, and give you a free quote on our Clapham relocation cleaning service. Below are just a few reasons why you should use our SW4 end of tenancy cleaning service:
1) It will cheaper than letting your landlord hiring a cleaner for you
As previously mentioned, if you fail to leave your home as clean as it was when you first moved in, you will lose a portion of your security deposit (if you have, of course, rented your home). Hiring our Clapham end of tenancy cleaning service SW11 will, needless to say, cost you money, but it is considerably cheaper to hire out our service than to let your landlord hire out a cleaning service and then foot you the bill through deposit deductions. Your landlord will have little concern for getting you the best price possible, so all-in-all, it will much cheaper for you to sort the cleaning out yourself by calling us on 020 3743 8894.
2) Our professionals know what level of cleanliness landlords require
You could, of course, carry out your end of tenancy cleaning by doing it yourself. This is feasible if you are a proficient domestic cleaner, or your property generally isn't that grubby. But, if you aren't a fan of cleaning, or you've neglected cleaning your property for a while, it is probably best to hire out our Clapham end of tenancy cleaning service to do the job for you. Our professional cleaners SW11 know what landlords are looking for in terms of cleanliness, meaning if you hire out our service, they will have no right to deduct money from your deposit because of uncleanliness. To get your free quote, don't hesitate to call us on 020 3743 8894.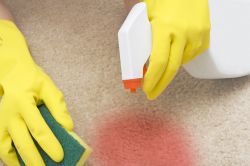 3) It saves you time and effort
Cleaning your entire home from top to bottom is a physically taxing and time consuming task. Just think of everything that has to be cleaned; all the carpets, nooks and crannies, kitchen and bedrooms. Undertaking this task can take anywhere up to and beyond 4 hours, depending on how big your property is. For those who work 8 hours a day, 5 days a week, cleaning every square-inch of your home to a pristine level can seem like an unbearable task. The last thing you want to do after a long day at work followed by a lengthy commute is to come home and have to clean your house so it is looking spick and span. Simply call us here at Clapham Cleaners on 020 3743 8894 to get your free quote on our Clapham end of tenancy cleaning service.